Calorie Calculator to Lose Weight
It doesn't matter if you increased your daily activity, started lifting weights, faithfully eat every three hours and switched to whole grains if at the end of the day you are consuming more calories than your body is burning. Bottom Line...know your recommended caloric intake. We have taken the guess work out of it for you. Enter in all your information and it will tell you exactly how many calories you should be eating for a safe rate of weight loss (1-2 lbs a week). What's your magic number?


---
Calories Burned Running

The number of calories burned running are superior in comparison to any other aerobic activity. Is it a coincidence that more women are lacing up their shoes and pounding the pavement these days? I don't thinks so. Since weight loss is a numbers game, calorie in versus calories out, check out how many calories you torched on your last run. Not a runner? You can also calculate any other type of aerobic activity. [Read More]


---
Losing Weight While Breastfeeding
Losing weight while breastfeeding is not a myth, the stories are true! It is well known that your body will burn through an extra 500 calories a day during milk production. While this means that you may need to consume extra calories to continue producing milk, if you are careful, there will be a deficit that will leave room for weight loss. [Read More]



---
Fabulous Find!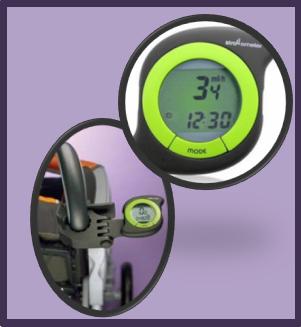 A little over a month ago I received a message on Facebook from my Mississippi friend, Jessica, about a cool new product she found. While on her journey to get back into her "skinny jeans" after the birth of her son, she teamed up with her jogging stroller and a Strollometer.

This fun gadget gives you current speed, average speed, maximum speed, trip distance, daily distance, trip time, real clock time and ambient temperature...all the info you need to to get back into shape with your new little workout partner. It's wireless, easy to use and fits any stroller from your everyday traditional, to your all-terrain, to your jogging stroller.

I found this awesome Strollometer at Target, Amazon.com, Nextag.com and Toys "R" Us. Toys "R" Us won me over with it's incredibly low pricetag of only $35.00! [Check it out]



---
Pregnancy Blog...Our Journey
Lindsey and I have shared everything from sweat on the soccer field and basketball court, to prom night festivities, to wedding celebrations, to the growth of our business. It's only fitting that we would have the joys of experiencing pregnancy together. That's right, we are both expecting.

We thought it would be fun to start separate blogs so that you could follow not only our fit pregnancy journey, but our quest to get back into our "skinny jeans" after our little miracles arrive. So, check them regularly and become a follower..it'll be fun!
---
Swap It!
Pepperoni VS. Turkey Pepperoni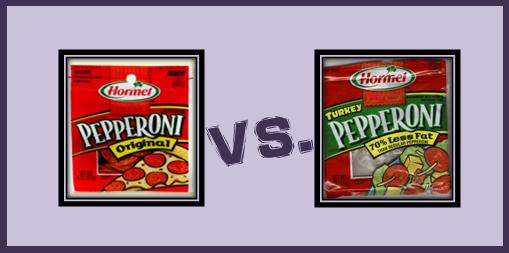 This is one of the easiest swaps you will make on your "skinny jeans" journey. I honestly can't tell the difference and, I almost prefer turkey pepperoni to the fatty original pepperoni. Maybe it's because I know that the turkey pepperoni has 70 percent less fat and half the calories without offending my taste buds.

While we still urge you to watch your sodium intake, when the craving for pizza takes over, enjoy every bite guilt free!

Turkey Pepperoni

Serving Size: 17 slices
Calories: 73
Fat: 3.5g
Protein: 9.3g
Carbs: 0g
Fiber: 0g

Regular Pepperoni

Serving Size: 14 slices
Calories: 140
Fat: 13g
Carbs: 0g
Protein: 5g
Fiber: 0g

Watch out! Other pepperoni products can get as high as 243 calories and 24 grams of fat for the same serving size...ouch!

---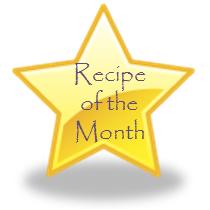 English Muffin Pizza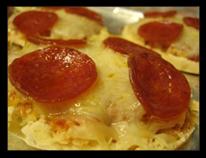 Serves 1
1 whole wheat English Muffin
4 tbsps pizza sauce (I use Classico Tomato and Basil spaghetti sauce because it is lower in calories, sugar and sodium).
2 oz Kraft Free Mozzarella cheese
8 turkey pepperoni
Make It
Preheat oven to 350 degrees. Cut English Muffin in half and spread out (face up) on baking sheet
Top each half with 2 tbsp of pizza sauce
Sprinkle each side with an ounce of cheese and top each side with 4 pepperoni slices
Cook in oven for 8-12 minutes
Don't have that much time? Pop 'em in the microwave until cheese is melted. Won't be crunchy but still yummy.
Fun add ons...mushrooms, zucchini, tomatoes
Nutritional Information
Calories 285
Fat 4g
Carbs 33g
Protein 34g
New Real Fit Recipes

Skinny Chicken Fingers
Peppered Scallops


Got an awesome easy recipe? Share it!



---
Heads Up
Even though Summer is before us, we have decided to do some Spring cleaning. We are going to be doing some website clean up and maintenance so we won't be sending out a July newsletter. Look forward to catching back up in August!
---
Your Get Fit Blog!
In addition to kick butt workouts, fit tips and Love at First Bite recipes, the Real Moms Get Fit Blog lets you know when new web pages appear on real-moms-real-fit.com.

To subscribe to our Get Fit Blog, visit our home page and right-click on the orange (XML/RSS) button (located on the lower left side) and then paste the URL into your RSS reader. Or click on the My Yahoo! button, My MSN or Add To Google button if you have a personalized home page there.


---
Talk to Me!
Don't forget that we have page in which you can contact us . So, if you have a healthy recipe, a new awesome strength training move, a suggestion for a future newsletter or even an inspiring success story, we would love to hear from you. Don't hesitate to ask a question or share an idea. Also, feel free to forward this onto a friend!



Healthy Regards,
Sommer Tucker and Lindsey House
www.real-moms-real-fit.com

"The miracle isn't that I finished. The miracle is that I had the courage to start."
John Bingham, running speaker and writer
---