Weight Loss Success Stories
It has been a busy month at Real Moms Real Fit. We have been working hard to incorporate a place in which moms can further support each other by sharing stories, recipes, product reviews and much more.
It is still a work in progress, but I thought it was important to get weight loss success stories up and running first. This is a great opportunity to celebrate your success and help motivate other moms that might be at a plateau or in a rut. Once you share your journey, other moms can ask you questions and make comments. Then you can respond, serving as a support system...how awesome is that!
It is so easy. Just type away and you can even upload your before and after pictures. Our site will even let you preview how your page will look. After you submit your story, our editors will review your submission. If all is good, your story will be LIVE immediately!
I don't care if you only had to lose 5 pounds or 75 pounds. There is someone out there that can benefit from hearing about your struggles and triumphs. I will get the party started later today by sharing my journey with those last stubborn 5 pounds. So, check back. [Share your story]
Share Your Favorite Recipes
Another project...share your recipe and see it appear LIVE...just as you typed it. So, do you have a favorite go-to recipe? Give other moms one last thing to worry about and share your favorite healthy, quick and easy recipes! Again, other moms can rank your recipe, make comments and make suggestions.
Not only will your name appear on the site, but we are working on an Ebook of our most awesome recipes and your's might just sneak it's way in there. Share your recipe.
On the Horizon
March is going to be a busy month for us as well. We are working on so many exciting things that I can hardly stand it. We are in the process of adding a Real Mom Chat Room. Here you will be able to give your opinion, review products, ask questions, help others and be helped on a variety of topics. Lindsey and I will will frequent the chat room and help as much as possible. Hope to see you there!
---
Running Races

It's that time of year...it's race season. Can't see yourself running races? Come on! You've been pounding the pavement for months, and now you're addicted…admit it. You've been working you butt off. Take it to the next level. Start out small. Train for a 5k and work your way up to a 10k, half marathon, or even a full marathon.

I can't even begin to describe the sense of pride that overwhelms your body when you cross that finish line…not to mention the awesome shirts that go with running races (that's enough motivation for me). Training for a race gives you a new goal to work towards. It can take the focus off weight loss, and give you a new, fresh source of motivation.

[Read More]...eight tips to get you across the finish line.



---
Pick the Right Shoes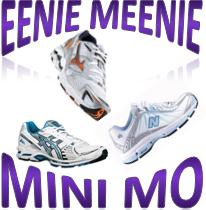 Knowing how to choose a running shoe would've been a good tool to have before I left for the Army...it would've saved me a lot of pain. Apparently I have high arches. High arches hinder the foot from absorbing the shock produced by running. The shoes I had failed to compensate for that. As a result, according to the Army doc, it caused unnecessary stress on my hips, knees and feet (and a whole lot a pain).

I finished training with stress fractures in my right foot that still haunt me to this day and knee pain that brought me to tears. Once I was fitted properly (and healed) things drastically improved.

Moral of the Story

Invest not only in a good pair of shoes, invest in the right pair of shoes! Walking shoes, cross trainers, aerobic shoes and running are not multi-purpose. They were developed with differing amounts of stability and cushion. And, the ones you have been wearing since high school aren't going to cut it either.

[Read More]...for an at home arch identification test.



---
Exercise vs. Diet

Exercise vs diet... do you change your diet or lace up your gym shoes. Do you believe there is a better choice when it comes to losing the baby weight? I believe most moms can barely find time to take a shower, let alone add an extra 60 minutes at the gym. Then again, trying to change food habits when you're exhausted seems like a real chore compared to zapping speghattios. So what is going to be the most time efficient area to focus your limited attention? [Read More]

---
Weight Loss Tools
We have also compiled all our weight loss tools into one easy to access location. Now you don't have to go searching for them. From tips on keeping an exercise and diet journal, to goal setting and healthy eating plan, they are there under weight loss tools. We are also currently working on making a caloric intake calculator and a weight loss calculator available. So, get off on the right foot and use the tools.

---
Snack Attack
Muscle Milk

One scoop packs 15 grams of protein and only 150 calories (a serving is 2 scoops but I only use one). All you have to do is combine it with water. I am telling you, it is the best "protein drink" I have ever had, and I have tried a ton. [Read More]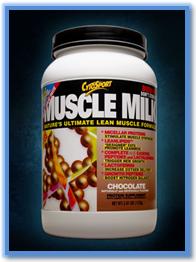 ---
Recipe of the Month
That brings me to our Real Mom Recipe of the Month. Every afternoon my husband and I love to make a smoothie with the Muscle Milk powder before we leave for our Body Blast "boot camp" class. It gives me the energy to teach a kick butt class, and it satisfies my sweet tooth at the same time…chocolate flavor is my favorite! Added Bonus…Lactose Free! Try It!


New Real Fit Recipes
---
Your Get Fit Blog!
In addition to kick butt workouts, fit tips and Love at First Bite recipes, the Real Moms Get Fit Blog lets you know when new web pages appear on real-moms-real-fit.com.

To subscribe to our Get Fit Blog, visit our home page and right-click on the orange (XML/RSS) button (located on the lower left side) and then paste the URL into your RSS reader. Or click on the My Yahoo! button, My MSN or Add To Google button if you have a personalized home page there.


---
Talk to Me!
Don't forget that we have page in which you can contact us . Don't hesitate to ask a question or share an idea. Also, feel free to forward this onto a friend!



Healthy Regards,
Sommer Tucker and Lindsey House
www.real-moms-real-fit.com

"The miracle isn't that I finished. The miracle is that I had the courage to start."
John Bingham, running speaker and writer
---