Motivating Weight Loss Success Stories
Featured Story
Tammy Stewart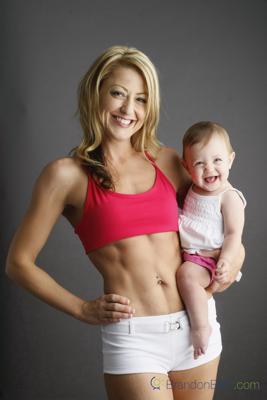 Get ready to be inspired! Get ready to be motivated! These real mom weight loss success stories are going to get you pumped.
I know it is easy to get discouraged and give up when the weight isn't falling off as fast as you want it to. This page is dedicated to reminding you that you're not alone in this journey.
These women are real moms that were in your same shoes at one time. Learn what weight loss motivation tricks and secret weapons they used to keep themselves on track.
Feel free to make a comment or ask a question about how they did it. Remember, you can do it too! And, before you know it, you'll be sharing your story and helping other real moms get real fit!


---
"I Did It!" Weight Loss Success Stories
Go ahead, brag a little. It's time to CELEBRATE your success!! If you are a mom, post partum 20 weeks or 20 years, and you figured out how to get back into your "skinny jeans" we want to hear about it.

This is your chance to inspire and motivate other moms to make the changes necessary to becoming happier and healthier. Share your journey…reveal how you lost the weight and what you are doing to keep it off.

Once a month we are going to feature a weight loss success story on our home page...it just might be you!
Read about other weight loss journeys
Click below to see contributions from other visitors to this page...

Leave Weight Loss Success Stories for Real Moms Real Fit home page