Best at Home Workouts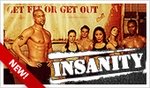 Before I got pregnant, I was lucky enough the find some of the best at home workouts to help me get rid of that extra baby weight. However, I didn't realize how lucky I really was until someone asked me a very good question. She asked me where my children are when I do my crazy workouts and how I find the time to get to the gym. It is a fact that time is the number one barrier to sticking to a fitness program. If there is one thing I have learned after the birth of my second child is that there definitely aren't enough hours in a day. I thought it was tough with one, but now I can totally understand why moms just can't find the time to get to the gym.
Well, fitness and health are one of my top priorities in life. When exercise is a part of my daily life, I feel better, I look better and I just think I am a better mom and wife. So I knew I had to find a way to fit it in to my schedule. For that reason, these in home workouts have become my best friend…I fell in love with a company that develops some of the best at home workouts. You may have heard of their most popular program, P90X. It is a great program and before I got pregnant, I used it to get to my lowest body fat percentage ever.
I have to admit that in the past, I haven't been a big fan of workout DVDs. One DVD over and over again can get old, boring and yield very little results. These programs are very different. They are extensive programs with multiple DVDs, a nutrition plan tailored to each at home workout program, recipes and even your own online fitness coach...this is what makes them the best at home workouts! In addition, your recommended calorie count can be figured out for you, a meal plan can be designed, and you can even have your grocery list printed out for you...a mom's dream! It's like having your own personal trainer and a dietitian, something that would cost hundreds (even thousands) at a gym. Not to mention, you cut out all that driving time…total time saver!
These home fitness workouts have absolutely been a blessing for me. Infants aren't allowed in our gym child-care until 6 months old and I refuse to wait that long. Being active is so important for new moms on so many different levels…self-esteem, increased energy, self-image, emotional wellbeing.
Right now, I am tackling the home fitness workout series called INSANITY. It is a 60-day cardio-based total-body conditioning program. It is intense, but the results are worth it. I am in week three (my daughter is 8 weeks old) and I am already back in my pre-pregnancy jeans, something that took me almost six months to achieve with my first child. My favorite part about the program is the fact that all 9 workouts only range from 30-55 minutes and I torch about 400-600 calories! These workouts fit easily into nap time or early in the morning before my kids wake up. My daughter even loves to lay in her bouncy and watch me bounce around and torture myself.
Like I said, Beachbody has a wide variety of home fitness workouts for every fitness level. Some of the most popular are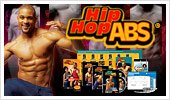 Hip Hop Abs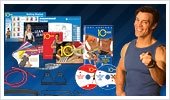 Ten Minute Trainer (this one is awesome).
I have tried most of them and they truly are some of the best at home workouts designed by very talented trainers with multiple workouts for maximum results and tailored nutrition programs. These are programs that I truly believe in, so much that they have shaped how I train my personal training clients.
If you are having a hard time finding a way to fit in a workout, I strongly recommend one of these in home workouts. You won't be disappointed, I promise! Added bonus, if you purchase a program through here, I will automatically be assigned to you as your complimentary fitness coach...I LOVE IT!



More Interesting Pages!
Shakeology, the healthiest meal of the day!
More Nutritional Supplements
Need more convincing...the benefits of strength training!
Exercise vs. Diet
The Truth About Your Abs
How Many Reps Should I Do?
Track your progress with a diet and exercise journal
Top 10 Tips for Finding Time to Exercise
Set Yourself Up for Success...Set Goals
Leave Best at Home Workouts for Real Moms Real Fit home page