About Us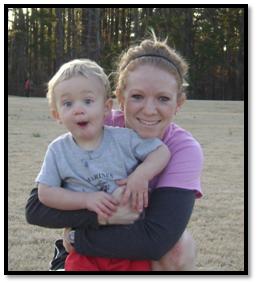 Meet Sommer!
Hi, my name is Sommer and for the most part, I'm just like any other mom. All I want is the energy to chase my son around and look and feel good doing it!
I have always been pretty active, athletic and in-shape. I studied Criminology in college (I did study Exercise Science for two years until I switched to Criminology) with the intent to serve my hometown as a police officer. When my husband, and high school sweetheart, earned his commission in The Marine Corps as a pilot I was forced to choose a different career path.
Naturally, I fell back on my first true love…fitness. I have had a healthy obsession with fitness for as long as I can remember so it only made sense to follow my passion. While I was pregnant with my son, and with nothing else to do since the military dropped us in the middle of nowhere, I earned my ACE Personal Training Certification.
That was the easy part. The hard part came after I gave birth. I have never had that much weight to lose…yes; I gained an astounding 43 pounds…ughhhh. So it was a whole new, frustrating at times, experience for me.
I went back to the basics and slowly but surely, the pounds melted off. I began to wonder how many moms out there were as frustrated and overwhelmed as I was with dropping the unwanted baby weight. Then it hit me…I probably couldn't have done it without my fitness background. Just like that, Real Moms Real Fit was born in an effort to help make a mom's weight loss journey a little less overwhelming.
I am constantly taking continuing education classes in an effort to gain more knowledge and with the intent to pass tips and tricks on to you. Who am I kidding…I'm always tweaking my physique and fitness too.
I also earned my specialty certificate in Prenatal and Postnatal Fitness. There is so much confusion that revolves around fitness and pregnancy and I am determined to get to the bottom of it!
In addition to teaching bootcamp style and spinning classes at a near by fitness center, I hope to start teaching prenatal classes in effort to help moms become "fit-2-deliver", and postpartum classes to help them bounce back quickly after the new year.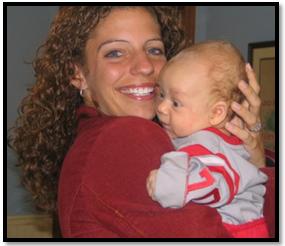 Meet Lindsey!
I have served on the Real Moms Real Fit board of advisors for over a year, but I just recently officially teamed up with Sommer to help make your weight loss journey a little less overwhelming.
Like Sommer, I too have a love, and slight obsession, with health and fitness. As a registered and licensed dietition in Cincinnati, Ohio, I know the nutrition component can be frustrating. However, it is such an enormous piece of the puzzle when trying to lose weight. Since college, I have worked at a bariatric clinic in a professional medical office that specializes in the care and treatment of weight loss.
In an effort to dig deeper in terms of weight loss, I am also a wellness coach and certified personal trainer through ACE. Believe me, I know time is the biggest obstacle. So, I decided to start training clients in their home in an effort to bring strength training, cardio, nutrition, support and convience together.
While I see the stuggles of weight loss every day, I am a newbie when it comes to pregnancy. My husband and I have just started that journey. Yes, I know all the tips, rules and regulations thanks to my educational background, but now I will know how you feel.


Sommer and I go way back to the soccer fields and basketball courts of high school. We were and continue to be a huge support system for each other. We hope to be that same support for you!
We will be sharing our pregnancy journies with you. So, visit frequently! As we gain more knowledge we will pass all the good stuff on to you!
And for those of you who have noticed, I built this site using Solo Build It!. I have learned a lot from SBI! and recommend it to others. If you have researched SBI! and found a rash of nasty reviews, you need to read this site: tyhe SBI Scam site. It tells the real story behind all those nasty reviews.



Family Photo Gallery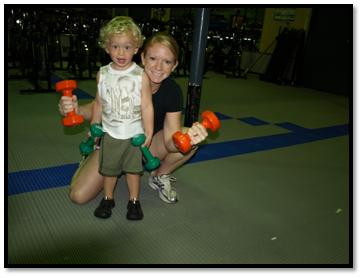 Never too early to get started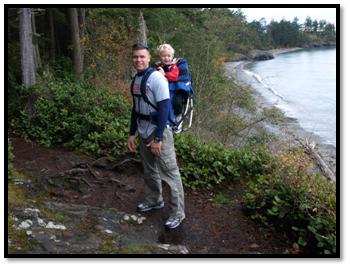 Chad (Sommer's husband) hiking with Griffin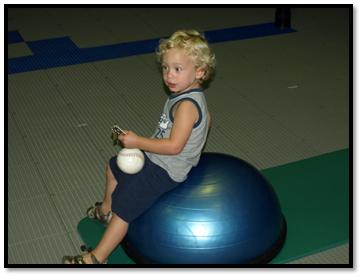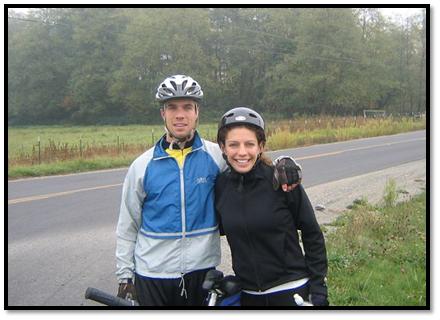 Lindsey and husband Nick on a biking trip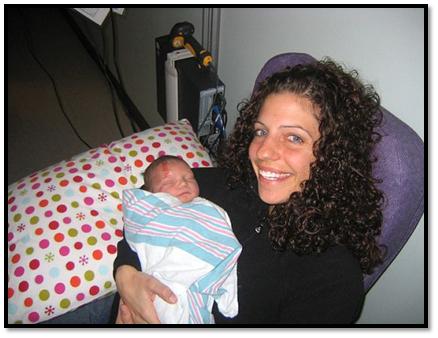 Happy Aunt!
Leave About Us for Real Moms Real Fit home page