Mexican Chicken Recipe
My husband and I made this Mexican Chicken Recipe up when way back when we were in college. Needless to say, it is incredibly easy to make. We played sports in college so nutrition was in the forefront of our minds. This recipe completely satisfied our craving for mexican without all the crazy calories that go along with it. Sometimes we would even added some baked tostitos to the mix...so good!
Remember, the nutritional info does not include the toppings or rice so be careful!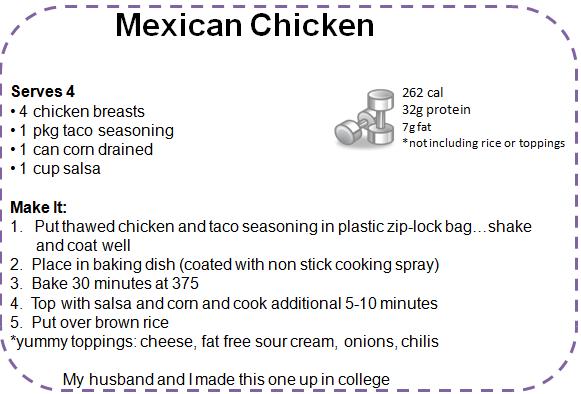 Leave Mexican Chicken Recipe for Real Moms Real Fit home page