Slow-Mo Scissors
*How to Pictures at the bottom!


Target Muscles:
Abdominals


How To:
Lie flat on your back, feet straight out in front of you on the ground, hands at your side on the ground
Raise your left leg up until it is perpendicular to the ground with leg as straight as you can get it and foot flexed
Simultaneously raise your right leg just inches of the ground keeping leg straight
Hold for two beats and slowly switch, keep legs straight and feet flexed…not pointed
Complete 25 on each leg
Important: Don't arch back. Try to get your leg as close to perpendicular to the ground as you can with foot flexed (toe not pointed). It is crucial that you hold for 2 beats.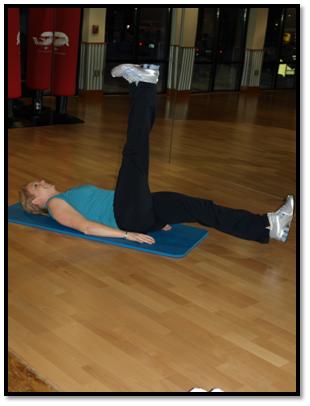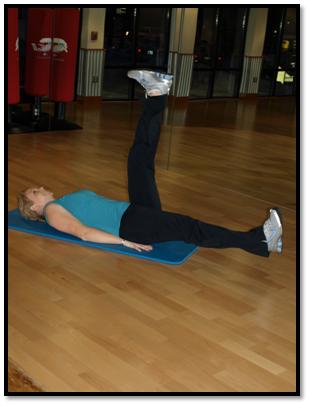 Leave Slow-mo Scissors for Real Moms Real Fit home page