Jump Squats
Target Muscles:
Quads, Hamstrings, Glutes (Butt)
How To:
Stand with feet about shoulder width apart, feet parallel, weight on heels, abs pulled in and good posture
Lower yourself down and back by bending your knees. Stick your butt out and keep a straight back
Lower yourself down until your upper thigh is parallel to the ground (almost as if you are about to sit on a chair)
Exhale and quickly explode up toward the ceiling, feet come off the ground
Land gently on balls of feet and go right back into a squat
Challenge yourself…increase the speed of each rep, increase the height of each jump, perform each rep with arms over your head
Important: Never let your knees extend past your toes. Keep a straight back . Don't lean forward too much. Never land flat footed.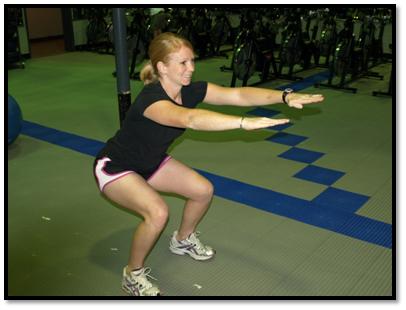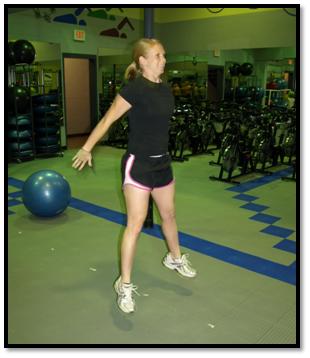 More Interesting Pages!
Complete List of Strength Training Moves
Get a coach...without leaving your house!
Mix It Up...More Pre-designed Workouts
Can't get to the gym...your at home workouts
The Truth About Your Abs
How many reps should you do?
What's up with your BMI?
Top 5 Weight Loss Motivation Tips
How water can help you lose weight






Leave Jump Squats for Strength Training